Chat Bot
The best bot for your stream
StreamElements Chat Bot for Twitch and YouTube Live moderates your chat and keeps it clean, so that you can focus on what's important, your stream. StreamElements Chat bot includes commands, modules, timers and spam filters and is fully integrated with the StreamElements Loyalty system.
---
Chat commands
StreamElements Chat Bot is ready to use once added to your channel, with over 30 default commands already set up for you. You can create your own custom commands with variables to keep your chat entertained.

---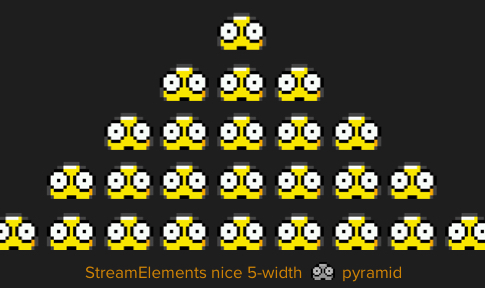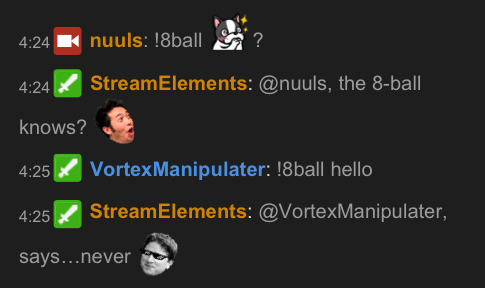 Modules
Modules are an awesome way to increase chat engagement and entertain your viewers. Use chat update modules like Chat alerts and Twitter feed to keep your chat updated. Game modules like Bingo, Duel and roulette use your stream currency and increase chat interaction.
All modules can be modified to your preferences and are triggered by commands.
---
Timers
Use timers to run messages in your chat, both while streaming and offline. StreamElements Chatbot automatically intervals messages to avoid spamming your chat.
---
Spam Filters
StreamElements have five pre-set filter levels, from no filter all the way to Strict Mode. You can edit the filters to your liking, with control over caps, emote usage, link protection, and banned words.
---